Chocolizo was brought into the clinic three days after he had been hit by a car. The accident caused multiple fractures in his right hind leg, and cuts to his left hind leg. The left leg had been stitched up, but it was clear it wasn't done by a veterinarian. First things first, we needed to re-do the stitches and get rid of the excessive fluid.
After Chocolizo's stiches were taken care of, we moved to the other leg. We realized Chocolizo's fractures were very serious, and not simple to fix. After significant discussion, we decided it was necessary to amputate his hind limb.
The amputation went very smoothly, and Chocolizo was relieved of his pain. The same day of his operation, Chocolizo attempted to walk. Within a couple days, Chocolizo was running around on his three legs and wagging his tail, as if nothing had happened.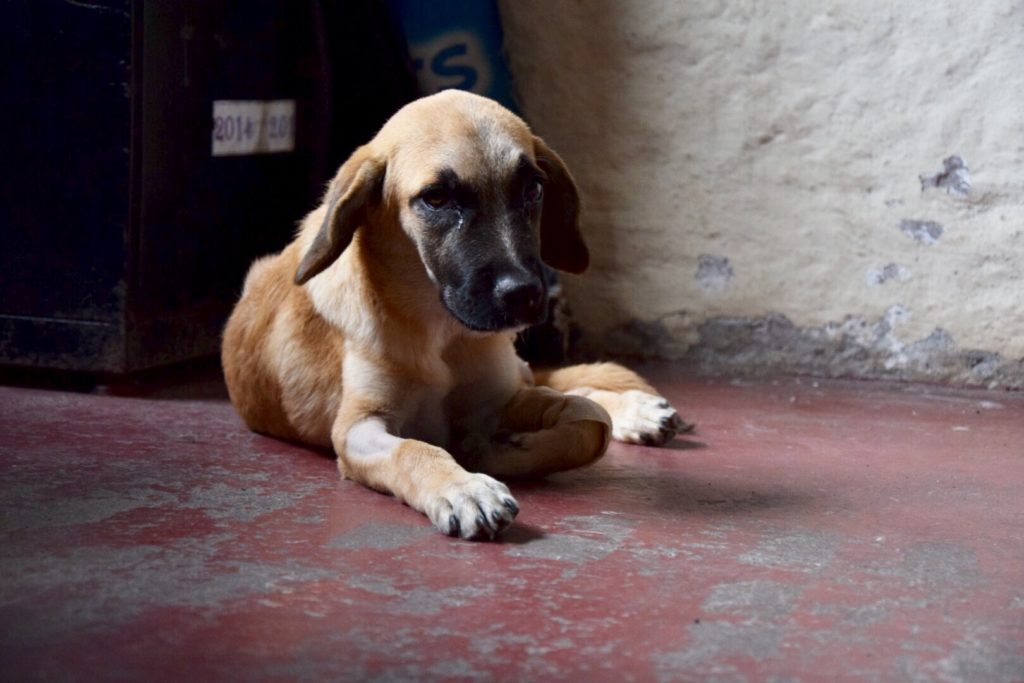 He made the whole team fall in love with him, as he was so joyful despite his situation. He made it his mission to steal the food of all the other hospitalized patients. His favorite food was canned cat food, boiled eggs and tuna. He even got Nathalie, our vegan veterinary technician, to boil and peal eggs for him.
Not only did Chocolizo warm his way into our hearts, he also quickly became friends with Guardian. Coincidentally, Guardian was another dog who had been in a car accident resulting in amputation the same week.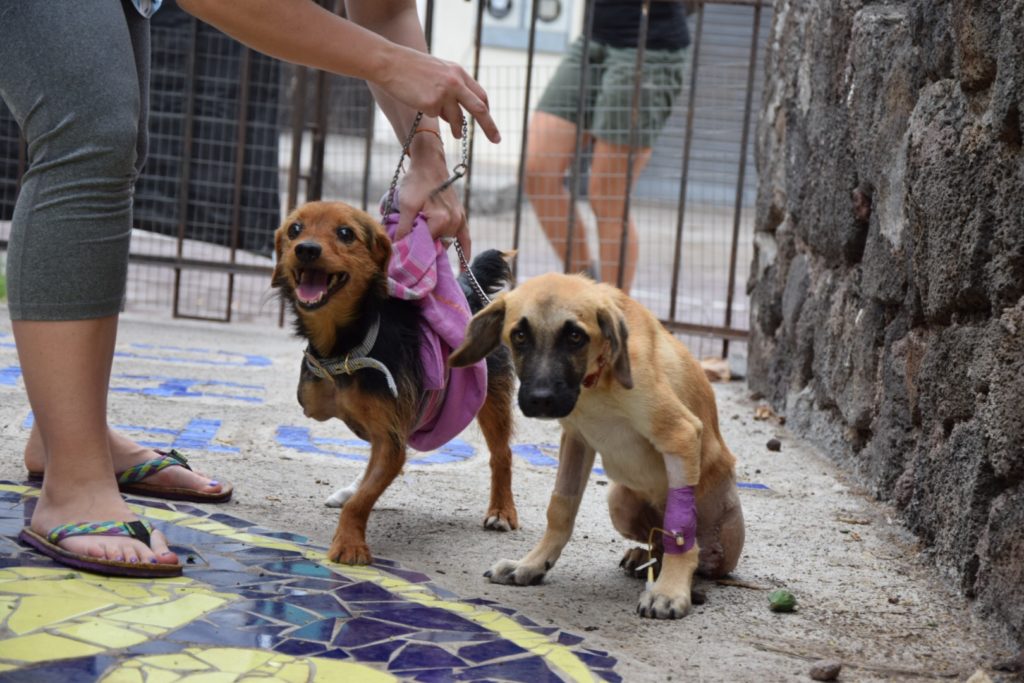 Help our team continue to be there to help animals in need, just like little Oreo. Donate today. 
Leave a Comment