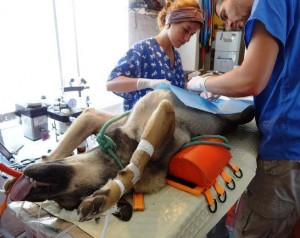 We've had a really successful April, thanks to the huge efforts of our amazing vet Dr. Ainoa Claudin. Although most of the time she was working on her own, she managed to deal with a total number of 179 cases, from the usual checkups to some serious surgeries.
Spreading awareness among local people is a crucial part of our work and we're happy to see that more and more people are coming to us for general checkups and advice, a lot more compared to our first days in the Galapagos, back in 2010. Providing full-time free professional veterinary care (we had 14 emergency cases in April) to this amazing World Heritage site has a great effect not only on the environment, but also on the local community.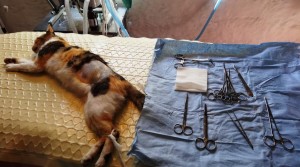 We had 23 neuters in April. Our spay/neuter campaign is now underway and we're happy to announce that we're working with the local goverment to humanely reduce the population of invasive species that destroys the unique ecosystem of the islands. Our sterilization campaign combined with education on proper pet care and helping the owners (we had 109 animals treated for parasites in April) is our main strategy to make the Galapagos a more friendly place both for humans and animals.
See the full report here.
Leave a Comment