What we do
Veterinary Care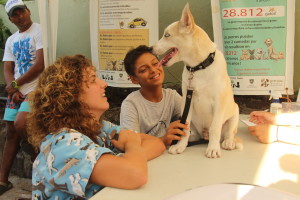 Our veterinary team is committed to providing the highest quality of care for domesticated animals.
At Darwin Animal Doctors, we believe all animals deserve access to vet care. Our veterinarians and support staff are committed to providing our patients the best treatment – whether it's in the clinic or in the field.
Over the years, we have treated thousands of animals and prevented thousands of unwanted litters of cats and dogs from being born and negatively impacting local wildlife. Services we provide to animals in need include:
Spay and Neuter Surgeries
Emergency Medicine
Parasite Treatment and Invasive Disease Testing
Preventative Care
Humane Education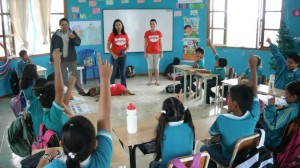 Our humane education team is committed to creating a kinder, compassionate world in the hands of future generations.
Humane education is key to creating long-term change and inspiring children to care for animals and their planet. Darwin Animal Doctors works in partnership with local schools and teachers and provides the humane education curriculum and professional training necessary to teach critical lessons for a more humane world. Lessons include:
Importance of spaying and neutering
Impact of domestic animals on wildlife
Overall basic care for domesticated animals
Healthy animals are happy animals
Thanks to LUSH Charity Pot and HEART, we have developed a humane education curriculum specific to the Galapagos.
Protecting Biodiversity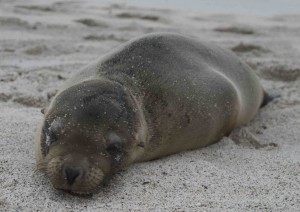 We are committed to the principles of conservation to ensure the protection of wildlife and precious ecosystems worldwide.
Many of the regions in which Darwin Animal Doctors operate are unique and home to endangered animals. Native wildlife is often endemic, meaning that these animals are found nowhere else on Earth. When requested by national parks and other government wildlife agencies, Darwin Animal Doctors provides life-saving veterinary care to native species including birds, giant tortoises, and sea lions.