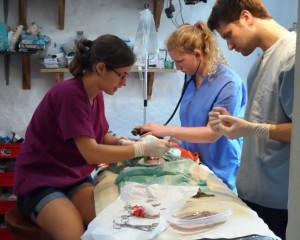 June was another amazing month for DAD – we had a total of 151 cases, most of which were parasite treatments following general checkups. This fact is great not only because it helps prevent the spread of invasive parasites on the unique and vulnerable Galapagos islands, but also, it means local people are changing their attitude towards proper animal care and understand how crucial general checkups are for the health of their pet.
Following the success from May's mass spay/neuter campaign in the highlands, we had 45 surgeries, 43 of which were neuters. We are happy to provide special care and attention to all our patients and we often deal with emergencies (14 in June), giving all animals that come in the clinic the urgent help they need. Our life-saving team of volunteers works tirelessly to give the best professional veterinary care in a place where there was previously none (and they also gain many new skills and knowledge in the process!).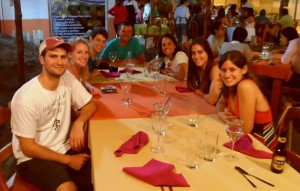 Once again, a huge THANK YOU to Dr. Ainoa Claudin for operating in our clinic, managing every campaign and passing her valuable knowledge to the volunteers. Volunteering with DAD is a great combination of many adventures in the process of saving lives and gaining knowledge and new skills through practice! Don't miss the chance to have enormous amounts of fun and learn from some of the best professionals in the world – volunteer with us!
See full report here.
Leave a Comment