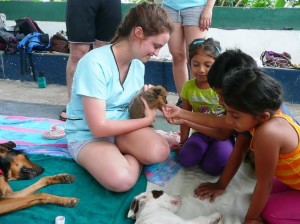 We've had a really hectic but also rewarding May at DAD, thanks to the amazing work of our Dr. Ainoa Claudin who's been operating tirelessly at the clinic for more than 4 months now (thank you, Ainoa!). We had a total number of 43 cases, 74% of which were consulations – a fact that tells us local people are now more open to the idea of general checkups than they used to be.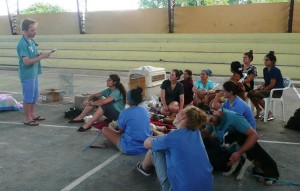 The main focus this May, however, is our mass sterilization campaign that turned out to be a huge success with 256 animals sterilized! Our wonderful volunteers worked 24/7 to sterilize as many animals as possible and ensure the future of the fragile Galapagos islands by humanely reducing the number of invasive species like dogs and cats. Most of thе campaign was done in the small village of Bellavista where our professionals spayed/neutered 136 animals, working all day long and performing multiple surgeries at a time in the village's sports arena. Our hardworking team also operated in Puerto Ayora, Santa Rosa, Guayabillos and Cascajo.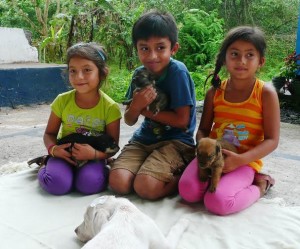 We would like to say a HUGE thank you to Dr. Martine Nadeau, Dr. Marie-Josee Simard and our friends at FAVI for working with us during our campaign – working with you guys was a real pleasure and the campaign wouldn't be such a success without you!
Check out the full report here and like our Facebook page for more updates and photos from our campaigns on the Galapagos!
Leave a Comment