This month, the Darwin Animal Doctors team would like to shine the supporter spotlight on two other amazing team members.
Rene Heyer, founder of Nova Galapagos, along with Mayra Alvarez are the unsung heroes of the Darwin Animal Doctors Galapagos clinic. It is thanks to Rene and Mayra that every veterinarian and every volunteer is able to enter the islands and become part of the clinic, and that the clinic manages to open its doors every day.
As every past volunteer would know; getting the correct permissions to enter the Galapagos Islands as a volunteer is quite a process. With over 50 volunteers a year entering one of the most protected areas on the planet to be part of the Darwin Animal Doctors' clinic, this administrative nightmare falls on the shoulders of both Rene and Mayra. Not only securing the correct permissions for each volunteer, both Rene and Mayra make sure that all volunteers are welcomed, safe and have and enjoyable experience while staying in the clinic. Hosting the famous "patacones night" is just one example of the team comradery that they ensure lives consistently in the clinic.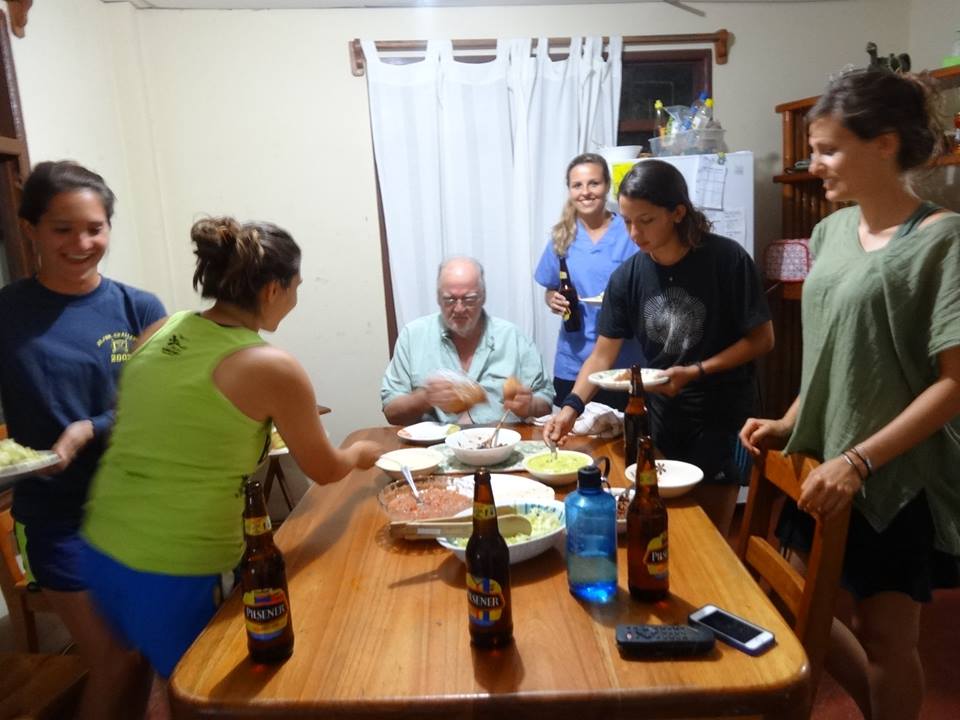 Rene and Mayra are also both staunch supporters of Humane Education. Mayra will often be found speaking to locals about the reasons behind spaying and neutering, and ensures that everyone leaves the clinic feeling fully informed and comfortable about the decision to sterilize. Rene is also a constant advocate, ensuring that the Darwin Animal Doctors team stay focused on the education of the next generation.
And of course, both Rene and Mayra are animal lovers and protectors to a fault. With (currently) two dogs and eight cats between them – they have rescued a number of animals who have been dumped at the clinic; unwanted and uncared-for. Of course, those animals now have the most wonderful lives that a dog or cat could ask for!
So, from volunteers, to the animals of the Galapagos, we all owe a big thank you to Rene and Mayra for the huge amount of effort they put in behind the scenes, to ensure that the Galapagos clinic is able to open its doors every day.