This month, the Darwin Animal Doctors team would like to shine the Supporter Spotlight on a volunteer who has gone above and beyond to help and care for animals, and has always put a smile on all of our faces.
Lisa de Rijcke is a veterinary student from the Netherlands who first joined our team for eight weeks in Galapagos. During this time, Lisa truly shone as a hard-working and committed student, who was always taking every opportunity to learn more. Not only a pleasure to teach, Lisa was always a great team player and a friend to all – including every one of the patients. If there was ever a down time in the clinic, Lisa could be found cuddling with clinic patients, giving them the extra TLC that would help bring them back to health. After seeing her true dedication to her studies, and animals in general, the Darwin Animal Doctors' team was thrilled when she asked to volunteer with us again for five weeks in Thailand. During the Thailand campaign, Lisa surprised us once more, after her huge effort in fundraising prior to arriving in Koh Tao. Lisa's hard work and generosity meant that we were able to organize additional supplies for the Thailand campaign, helping us treat more animals and save more lives.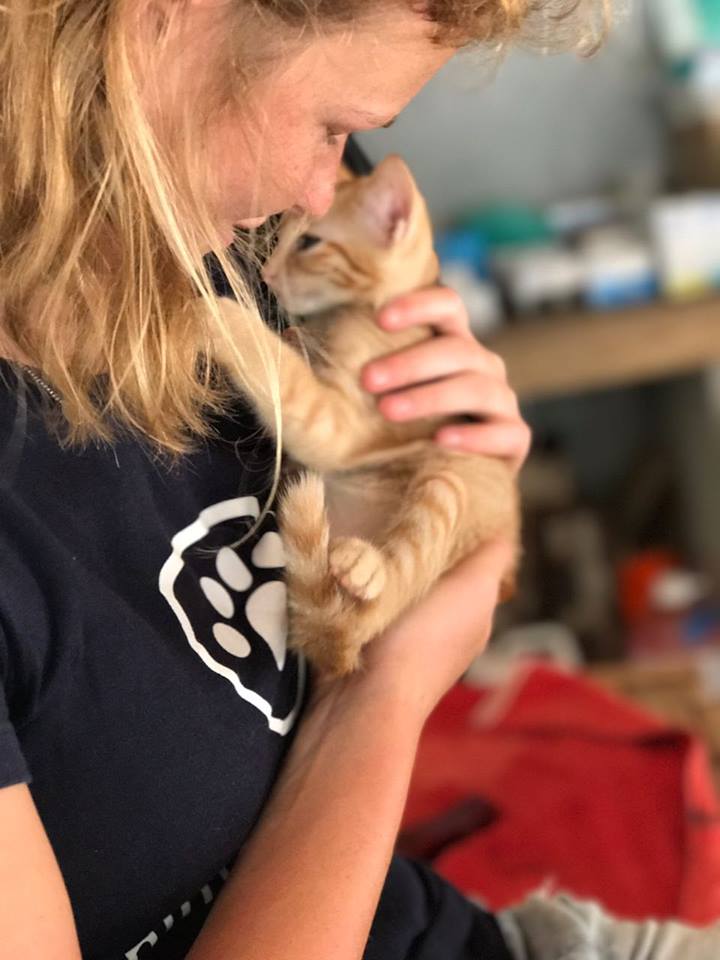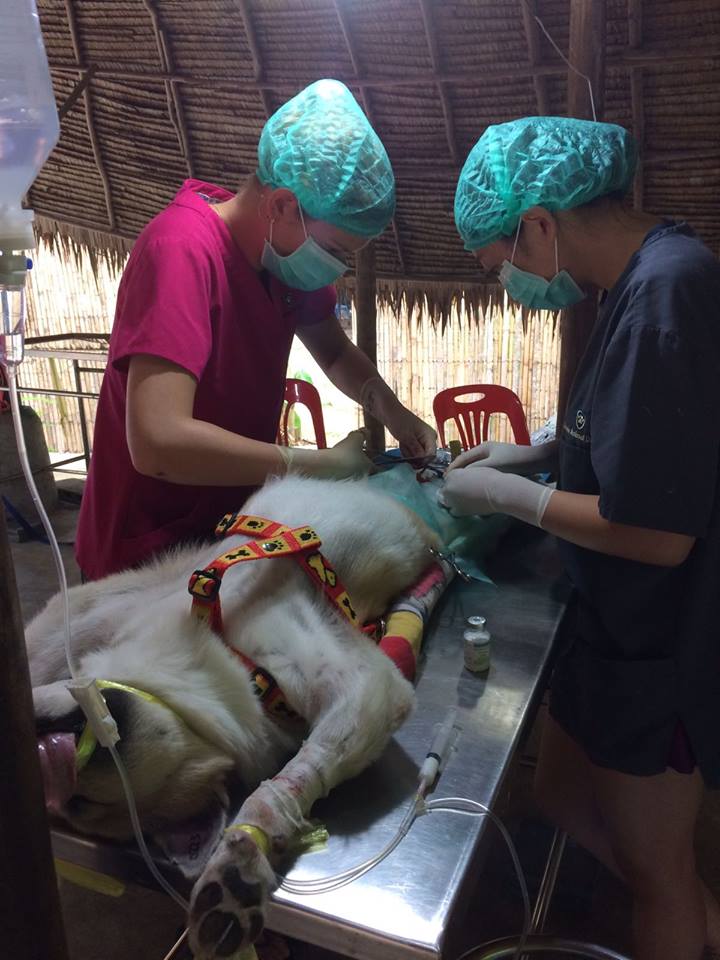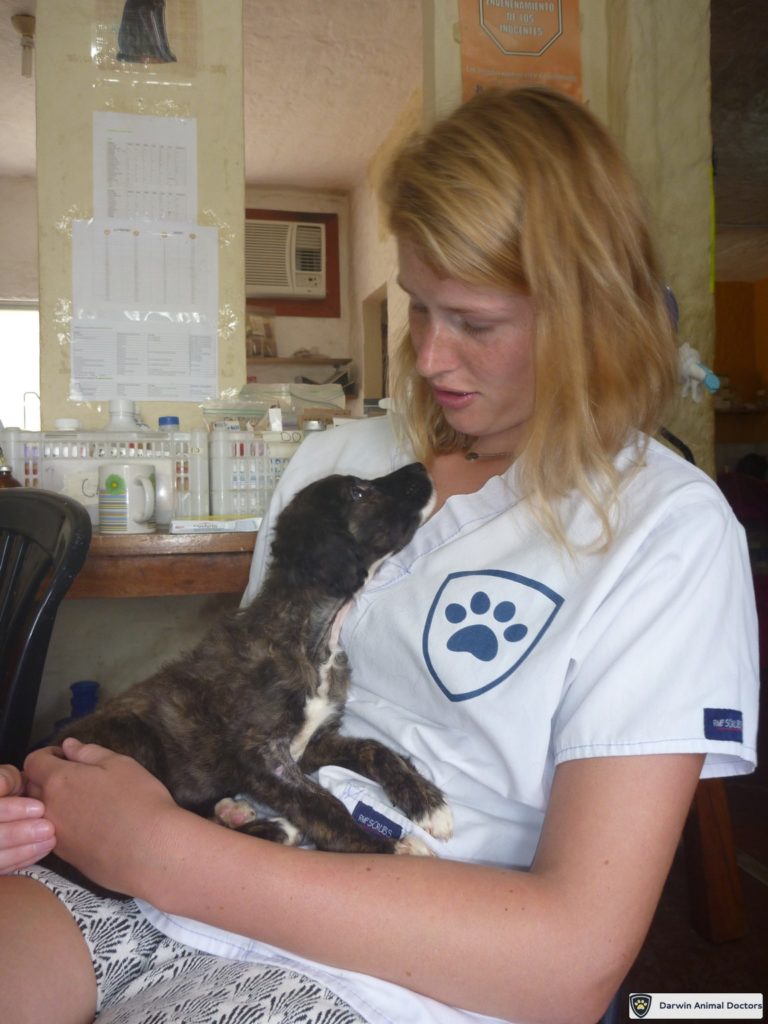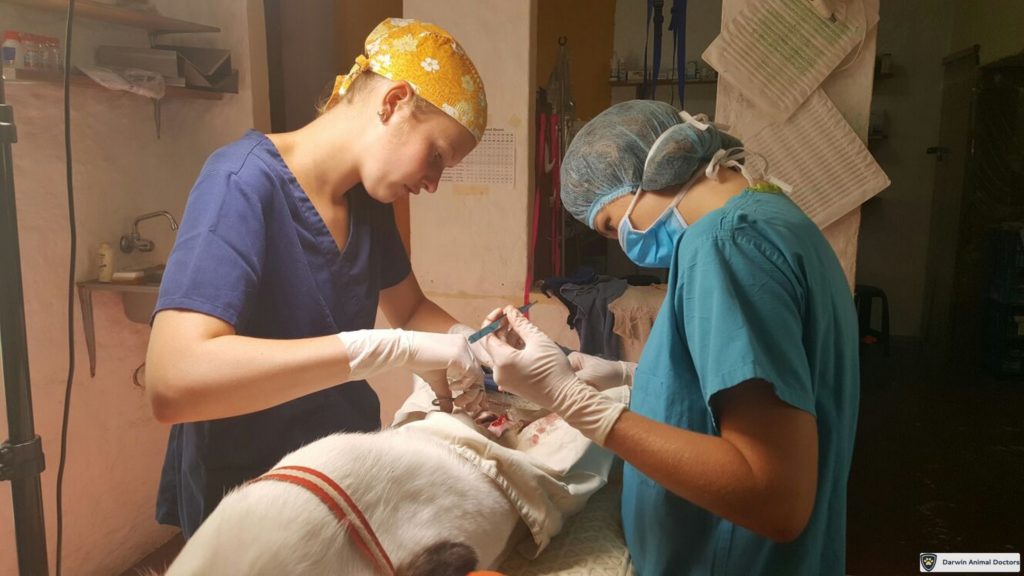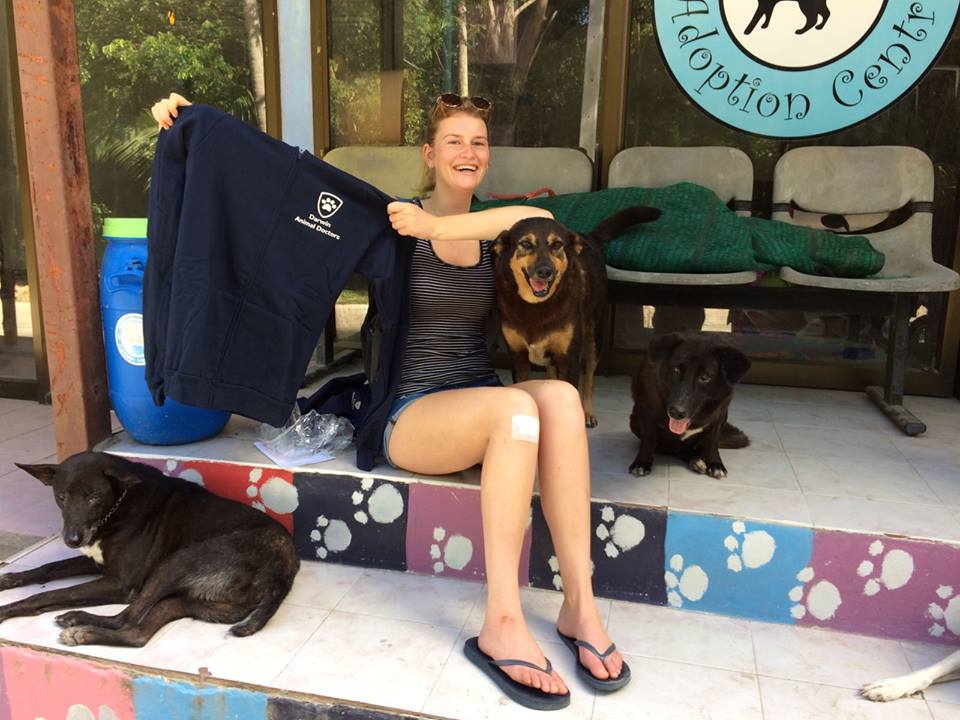 Recently, the Darwin Animal Doctors team caught up with Lisa to hear a little more about her reasons for becoming a vet, and her view on volunteering with Darwin Animal Doctors.
DAD; Lisa, why did you decide to go to vet school?
Lisa; Because I wanted to be a vet 😉 No kidding, I've always wanted to be a vet, because I love animals and I want to help them, and I think veterinary medicine is quite interesting.
DAD: What will it mean to you to be a vet?
Lisa; I think it will be quite exciting and difficult when I've just graduated, to have the responsibility over animal's lives. But it's also what I'm studying for, so I look forward to finally being able to make my own decisions. I hope that when I'm a vet, I can make a change for the animals and their owners, by helping them as good as possible.
DAD: Why did you decide to volunteer with DAD (for a second time)!
Lisa; My first time in Galapagos was amazing, I learned a lot and had so much fun with Carmen and the other volunteers. So when Carmen told me that she was going to Thailand and my parents told me that we were going on a holiday to Malaysia, I didn't even have to think. I immediately asked Carmen if I could volunteer in Thailand as well and she was also enthusiastic about that, luckily 😊 I just wanted to learn more and have an amazing time again, cuddling with dogs and cats all day and enjoying such a beautiful island.
DAD: What did you hope to help by joining DAD?
Lisa; I hoped to help as many animals as possible, by giving them the care and love they needed.
DAD: What did you learn while with us? What where some of your favorite memories/experiences, from this or your previous trip?
Lisa; I learned so much. Before I went to Galapagos I didn't feel like I would be a good vet in 3 years or even that I knew anything about all the diseases and treatments. Now I feel much more confident and I'm even more certain that I really have to finish my study to be a vet. I learned about the diseases and the treatments I saw in Galapagos, but also learned many practical things, like giving injections, placing IV catheters, doing surgery and much more. My favorite experiences were my first surgeries, I remember so well the first dog I castrated together with Carmen. But also in Thailand, the first time I did it on my own, I felt so much more responsible. I'm so glad I had the opportunity to practice so much.
And we had so much fun with the group of volunteers in Galapagos that I could go on and on about all the memories I have from the trips on the island, to other islands, going out, everything was just so nice! In Thailand, my favorite moment of the day was when I arrived at the clinic and all the dogs were just so happy and all wanted attention and cuddles.
Thank you, Lisa – for the care and love you have towards animals, for your dedication to making a difference, and for brightening our volunteer teams. We wish you the best of luck with your studies, and look forward to the day you become a fully qualified vet!
If you would like to volunteer with us, check out our volunteer page here, and fill out a volunteer application form. We look forward to hearing from you!