Frankie entered into our lives back in January. She had been found on the side of the road and was badly injured. Her back leg had been crushed in an accident and without treatment, became infected. Ros Cameron brought her into the clinic and the veterinarians at the clinic took one look at Frankie's freckled face and knew they would do whatever they could to help.
Dr. Carmen took her to surgery to remove the leg and we started her on antibiotics. She quickly became comfortable at the clinic and her infection subsided.
Frankie lived with us at the clinic, and her true personality came out. She turned out to be a sweet playful girl who completely won our hearts.
Frankie was part of our family. She even got to celebrate Kate's birthday!!!
Although we loved having her with us, we were actively looking for a permanent home for our girl. Jackie Rodriguez, a great friend of the clinic, came to visit Frankie daily and was the one who found Frankie's future family. She even flew to Quito to meet them! We had a big send off for Frankie at the airport.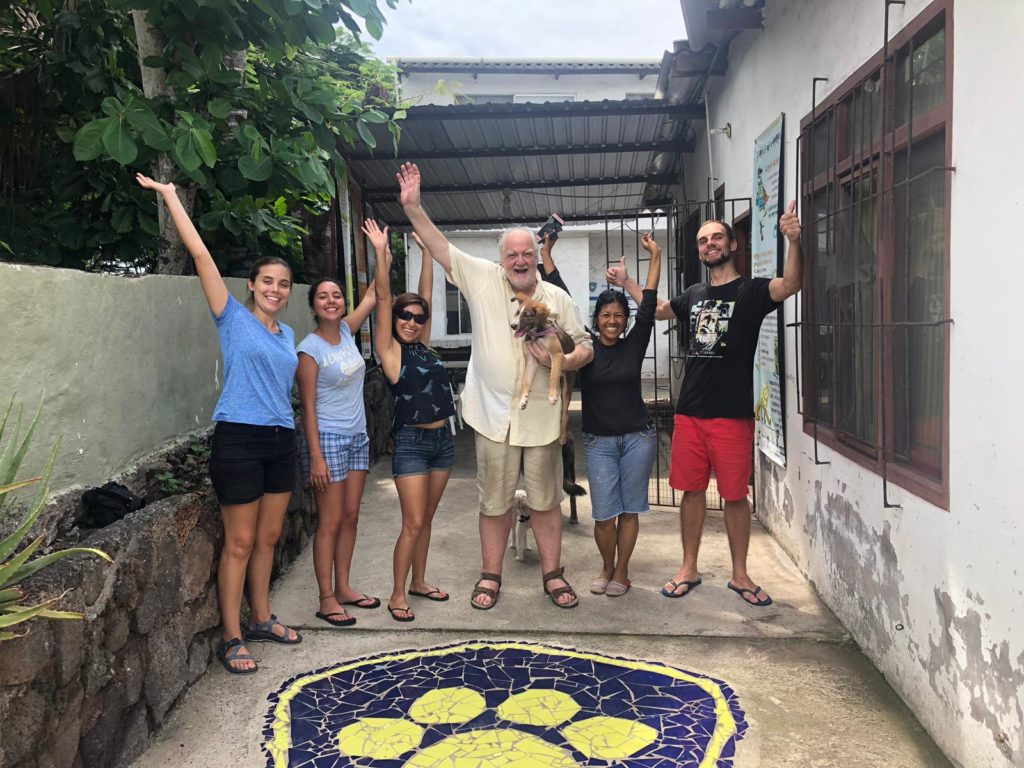 Frankie is now with her forever home, with the Salazar-Mejia family. This is new mother, Jessica Mejia, father, Juan Salazar, her human siblings, and her dog-sister, Gala.
She is happy, healthy, and loves to play at the dog park!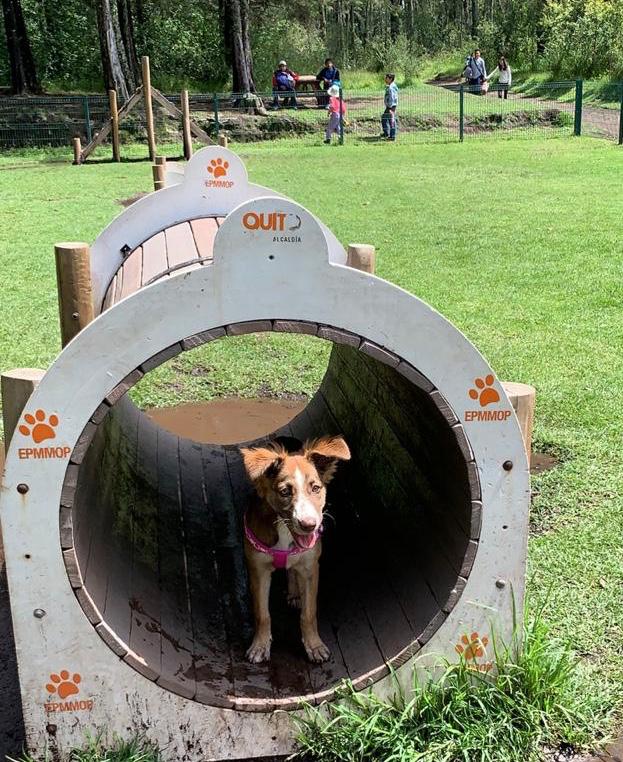 We want to thank Ros Cameron, who brought Frankie into the clinic, all our veterinarians and volunteers who helped with Frankie's care at the clinic, Jackie Rodriguez who was a great friend to Frankie and found her a home, and the Salazar-Mejia family, who opened their hearts and home to Frankie. 
We also want to thank you, our supporters, who allow us to continue our work providing free veterinary care to those who need it most. Please consider making a contribution to Darwin Animal Doctors today!