It brings a tear to the eyes of many to realise that yesterday was Dr Carmen's last day in the Galapagos clinic.
After one year of incredible dedication, hard work, late nights, life saving surgeries, volunteer training, ingenious treatments, emergency call outs, wildlife care and surgeries, sterilization campaigns, community education and more than we could ever fit into one post… this hilarious, fun-loving and truly caring Doctor is going to say goodbye to her post in Galapagos and take a month off before heading to Thailand to commit three more months to the Darwin Animal Doctors cause.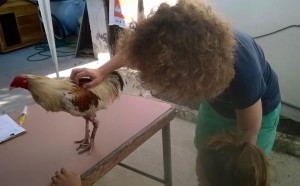 Dr Carmen is not only an incredible surgeon, an amazing doctor and a brilliant teacher, but is an inspiration to all animal lovers and carers out there. Dr Carmen will not only put the endless hours of medical care into any patient that may be in need, but she will always take it a step futher by showing her patients the extra love, care and attention that they deserve. It is not uncommon to enter the Darwin Animal Doctors clinic to see Dr Carmen lying on the floor cuddling with a sick dog to give him the extra dose of TLC needed to get better, or to find her on a Saturday evening in the clinic, checking a cat's wounds as she sits with him, willing him to get better.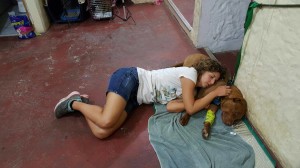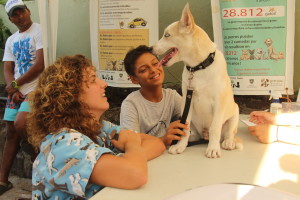 And she does it all with a big smile and a laugh that fills the room.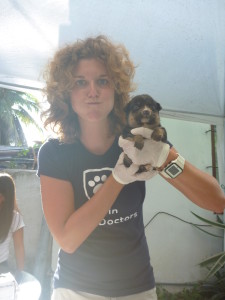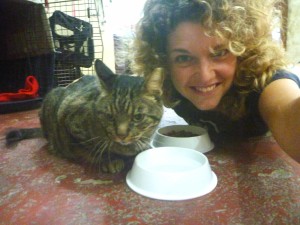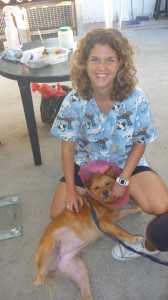 From all that have had the incredible opportunity to work alongside you, from those who have been inspired by your love and care, and from all those who you have helped and saved; Thank you. For everything you have done for the animals of the Galapagos Islands, and for all the volunteers under your care; Thank you!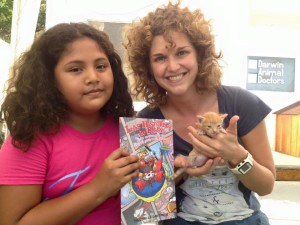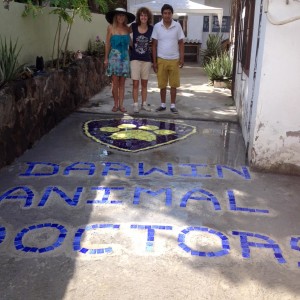 Have an amazing holiday Dr Carmen, and we will see you in Thailand!