This month, both our Educational Coordinator, Michelle Green, and our head veterinarian, Dr Jochem Lastdrager, attended the APHE Conference in Seattle. The conference was an amazing opportunity to see the work of various Humane Educators from around the country, and meet some of the most dedicated workers in the Humane Education world.
With multiple lectures per day, our team we able to gain new ideas, learn from some interesting insights and hear about the difficulties facing Humane Educators in the US. As an organisation who puts education at our forefront, it was great to also be able to present our own work, including our full year curriculum and our Piggy Tales Graphic novel, at our presenter table.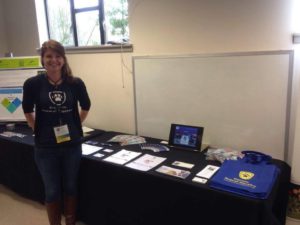 An incredibly well run and educational event, the APHE conference was a wonderful opportunity to meet and network with a large number of Humane Educators. Thank you to all of those who made this event possible, who shared their knowledge and who made this week fun!