Santa Cruz, Galapagos
Remember Rocky?
Rocky was the naughty and clever little pup who managed to reopen her wound and reverse the good work of the Doctors, despite wearing her e-collar!
A few days ago, Rocky returned for her suture removal. Thankfully, we can report that Rocky appreciated the Doctors help this time around and left her wound alone.
"She is such a lovely dog," Dr. Carmen replied when asked how Rocky was recovering. "When she sees you, she just snuggles up with you and lays on her back. This made the whole procedure so easy for us!"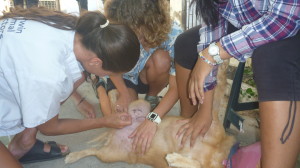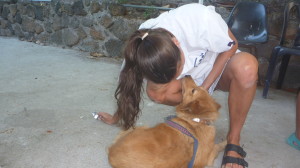 Rocky had her e-collar removed and was free to go.
Stay out of trouble, Rocky!