Santa Cruz, Galapagos
Bolon, who had a little reconstruction surgery, has been visiting Dr. Carmen daily for his check-ups and dose of antibiotics. The family reported that Bolon had been recovering well post-surgery, but he wasn't completely back to normal. Upon returning home, Bolon displayed signs of depression including hiding from others and a lack of appetite. This behavior was the complete opposite of Bolon's usual demeanor which was an energetic spirit and an affinity for eating.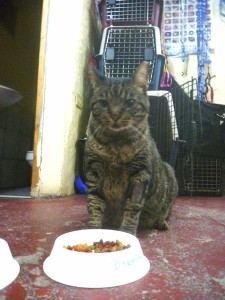 The Doctors decided to check him in overnight. Bolon was put on an IV line to ensure that he remained well-hydrated. He was also given acid-reducers to help stop the formation of crystals and anti-nausea medication.
Bolon became a temporary resident at the clinic until the Doctors were confident he was fully recovered. After two days, the Doctors were happy to report that Bolon was back to normal. He ate his food with excitement and was quite energetic. He was even getting a bit cheeky.
"Bolon kicked Stinky off her usual spot so he could sit at the window next to me and the computer!" exclaimed Dr. Carmen, with a chuckle.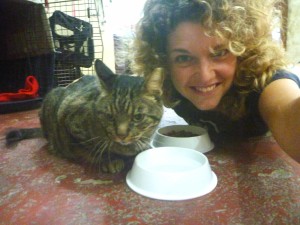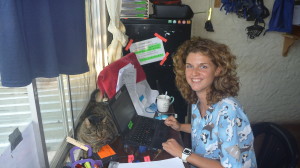 Bolon has happily returned home with his family, but will continue to visit the clinic for daily antibiotics and check-ups over the next few weeks.