Darwin Animal Doctors aims to work together with a community in order to support and develop perceptions of animal welfare, and education of that community. This is done with the intention to eventually be able to pass the clinic, the education programs and the community development over to the community itself. Down in the Galapagos, the clinic has been taking leaps and bounds forward in its work alongside the community.
Recently, the National Park requested for Carmen, the Darwin Animal Doctors head vet in the Galapagos, and for the Darwin Animal Doctors team to assist the National Park vet in a necropsy of a deceased Sea Turtle. A strong demonstration of team work, the two head vets worked side by side during the procedure. After full measurements and analysis of the turtle as a whole were completed, the team began their investigation. They were able to discover a wealth of knowledge about Sea Turtles first hand, with in depth analysis of the breastplate, cardiovascular system, digestive system, respiratory system, flippers, spine and more.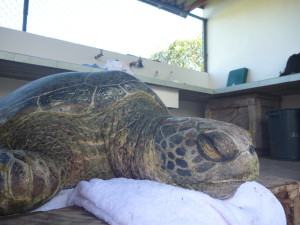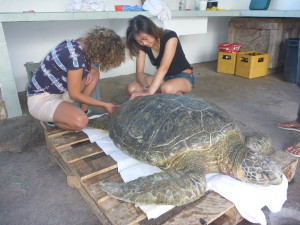 While very sad for the Galapagos to have lost another Sea Turtle, the necropsy was an incredible experience for the Darwin Animal Doctors, who were able to gain knowledge that could save many lives in the future.