Meet Colorado, a bright and energetic 7 year old, who turned up at the practice as an emergency last month. He had been run over by a car that left the lower part of his back right leg mangled and completely broken. There was no way his leg could be saved.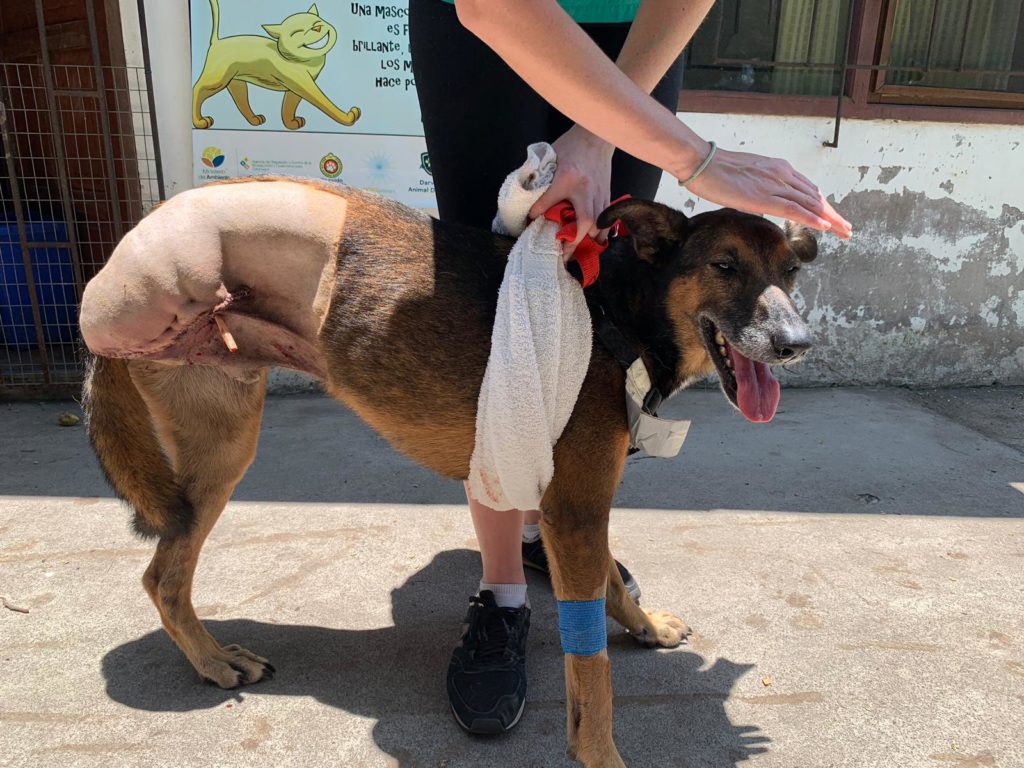 The owners wanted to do their best for him and we all decided together that amputating the limb gave him the best chance of a good quality of life. And so, with careful preparation, Colorado underwent surgery that same day.
After 3 hours under anaesthetic, Colorado eventually woke up to find the whole team working around him to make sure he was calm and ready to acknowledge what had happened. The team were thrilled to see that even that evening he was looking to get up. After another day in practice he returned home, coming in for regular health and post-op checks.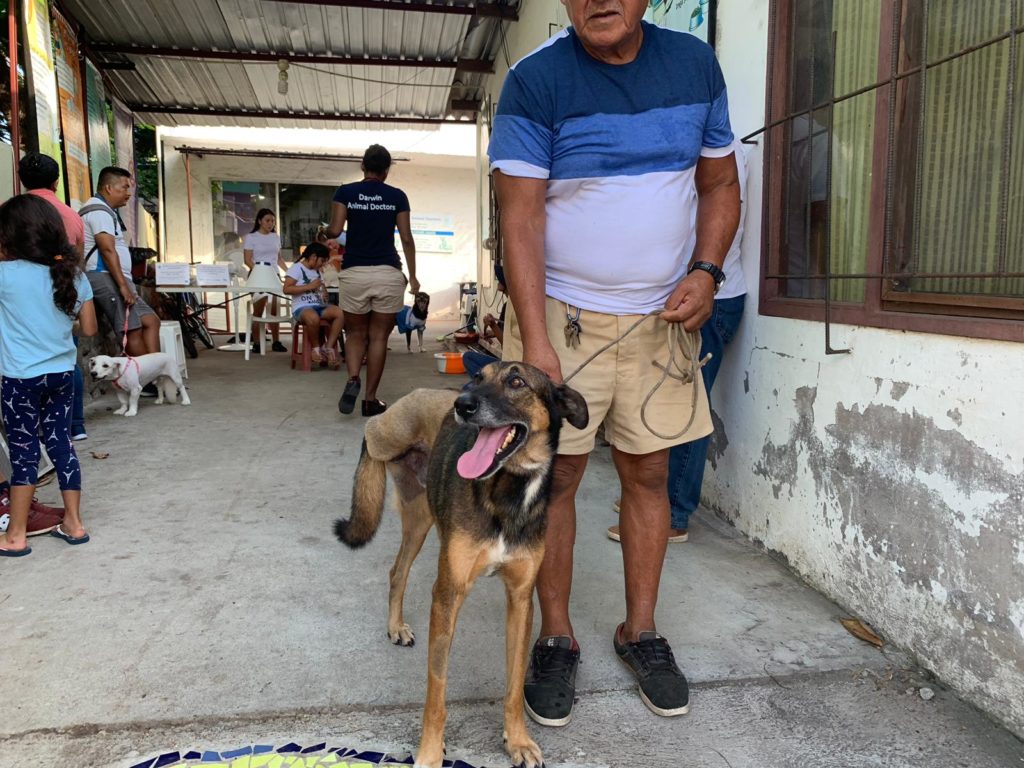 As was a risk that we anticipated, Colorado did develop a bed sore that started to ooze and become incredibly sore. With fantastic commitment from both the DAD team and the owners, who themselves nursed him at home, Colorado's wounds have since healed up perfectly. He came in for his last check yesterday.
Only 18 days after such a life changing operation, Colorado is now running around at home, playing with the other dogs, and all the wounds and sores have since healed.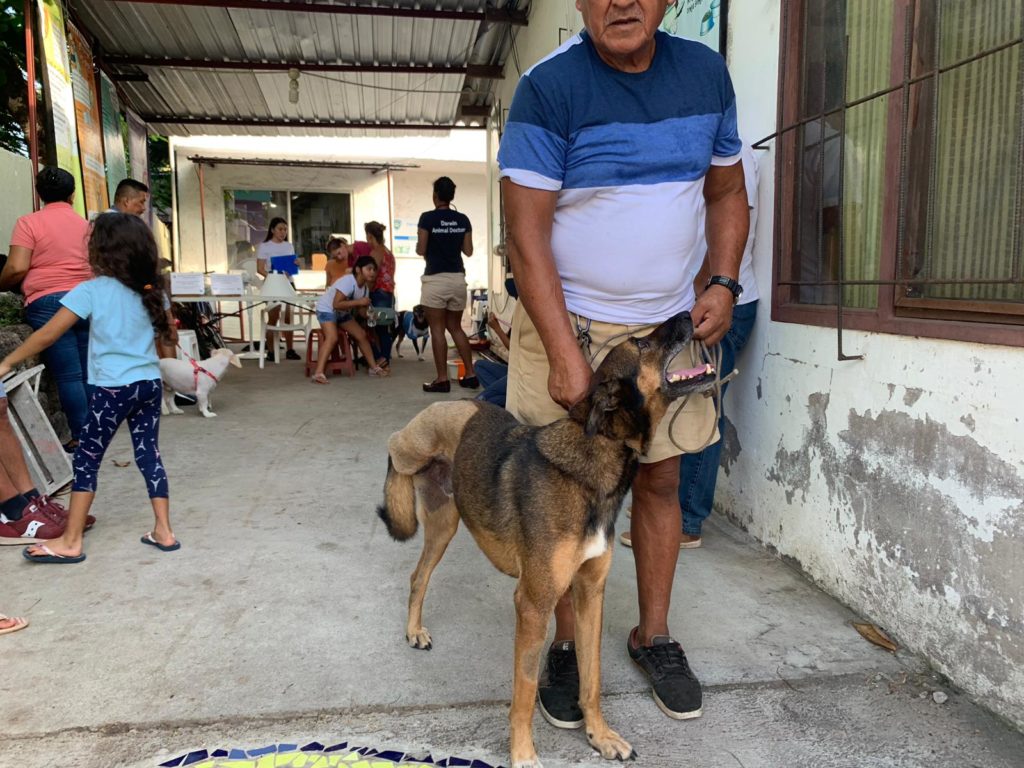 These particular cases are what the DAD team out here strive to achieve, and we are incredibly proud of how Colorado has faced his biggest challenge.
If you enjoyed reading about Colorado's Story, please consider making a small contribution to Darwin Animal Doctors. We are completing life-saving surgeries every day due to your continual support.